February 10, 2022
Beauty is in the eye of the beholder
Shoes are pieces of art. I've always been amazed by them, particularly the vision and imagination in the design of a shoe. I doubt anyone has a better #LineUp than me?
Some people love paintings, and some people love music. I love shoes, and my brother and I have always loved shoes. By the age of 11/12, we were utterly dissatisfied with the UK show market.
During the early 2000s, the only shoe stores I was exposed to were JD Sports and Footlocker in London. In my opinion, outside of the classics - Air Max 95 & Air Force One - nearly all the shoes they sold were generic & were just essentially buying the swoosh soo you won't get laughed at in school.
Shoes, for me, are a piece of art. The ability to create a silhouette from inspiration, reinvent classics, and introduce unique colourways amazes me. My fascination lies in the fact that the artist has seen something ordinary in their particular environment but has envisioned something that others have not. That's why I consider shoes as pieces of art.
Art is a physical manifestation of your imaginations perception of reality.
FA
---
Shoe journey
The world of YouTube exposed me to the plethora of shoes over the Atlantic. Through StockX, I was able to see what great shoes look like. But I wanted to see the actual shoes. Feel the texture and material. So when the first Sneakercon hit London in 2017. You know it was a must.
SneakerCon was amazing. I bought Jordans 6 Infared (2013); they had been my dream shoes for years. My brother bought Nike KD VI Floral and Jordan 4 White Cement. Since we wanted to share the love, we bought our youngest brother Jordan 1 Royal (2017).
---
Jordans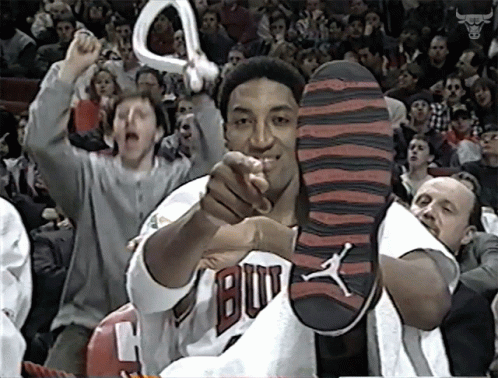 My love for Jordan shoes lies in their history and artistry. What Jordan accomplished in his career, particularly postseason, is near dam impossible for another player to replicate. But Michael Jordan determination, willpower, and ability to transfer his poetry on the court to his shoes have always inspired me. The silhouettes of the Jordans have you thinking, 'how the hell did they think of this.' They are groundbreaking. I've always respected that ability to consistently think different, be different,  and run with it despite having institutions against you.
---
My Introduction to streetwear
2017 was a crash course to streetwear. First, I got my hands on the Supreme X LV Box Tee; honestly, the story behind it is legendary, and I'll share it one day. But I got in line with the official drop, managed to get the item for £300 and resold it for £1000. At that moment, I thought I was a reseller.
But when I got an invite into the Off White X Nike 'The Ten' workshop, I got my hands on the Off White Blazers V1 - I also bought the Off White X Nike Logo tee - till this day, I whole heartily regret not keeping those shoes. I remember opening the box, amazed by the material used and stitching. Virgil imagination behind reinventing 'The Ten' is out of this world. Unfortunately for me,  because I had already accepted an offer on StockX, I had to sell, plus I borrowed money to buy the shoes. I sold the shoes for £300, in hindsight, a ridiculous price to resell at. But from that moment, I learnt a valuable lesson I'm not in this world to resell; I'm in this world to appreciate the artistry behind the shoes.
---
Current Line-up
Nike Air 95 - Classic
Nike Huarache OG (Black and White)
Air Jordan 6 Infrared - Favourite
Air Jordan 8 Cement - Not a great buy
Air Jordan 11 (UNC) - Summer vibe
Nike x Sacai x Fragment LDWaffle (Blue) (2021) - Out of this world
---
Worst purchase
---
Goat > StockX
Luckily for me, I bought the Overbreak on Goat. For me, this is what trumps Goat over StockX. The ability to return things on Goat and get store credit depending on the terms - means if you take an L with the purchase as I did, you can just return it and move on. But with StockX, you have to hold the L and go through the process of reselling them, which doesn't guarantee you get all your money back. It's all missions.

---
💞
If you enjoyed the read and want more, press the button below. Thank you.
---
Love ✌🏾